S TE A M P U N K
ART . LAMPS . EXCLUSIVE GIFTS & COLLECTIBLES
The STADL Steampunk atelier gives you the opportunity to purchase investment art specifically designed for a very special, innovative art loving group of people.
Hand -made in one of Africa's most beautiful towns, Mossel Bay.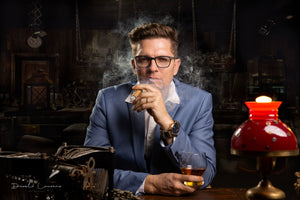 About the Artist
Johan Georg Stadler
Born in 1978 in Windhoek, Namibia and moved to South Africa at the age of 5, I am now residing in the coastal town of Mossel Bay in the Garden Route.
The idea of STADL Art came from a deep desire to be creative and to bring something unique on the market. My art incorporates only the finest materials, especially antique products. 
READ MORE